Flip and Dani-Lynn Robison are real estate entrepreneurs on a mission. They created Freedom Family Investments and The Freedom Real Estate Group Family of Companies to help you achieve true freedom.
Financial freedom is a major component to truly becoming free as a bird—better yet, free as an eagle. Dani Lynn and Flip achieved their financial freedom through real estate, and built many real estate companies to make it easier for you to do the same.
Learn more about our mission and what makes us special here.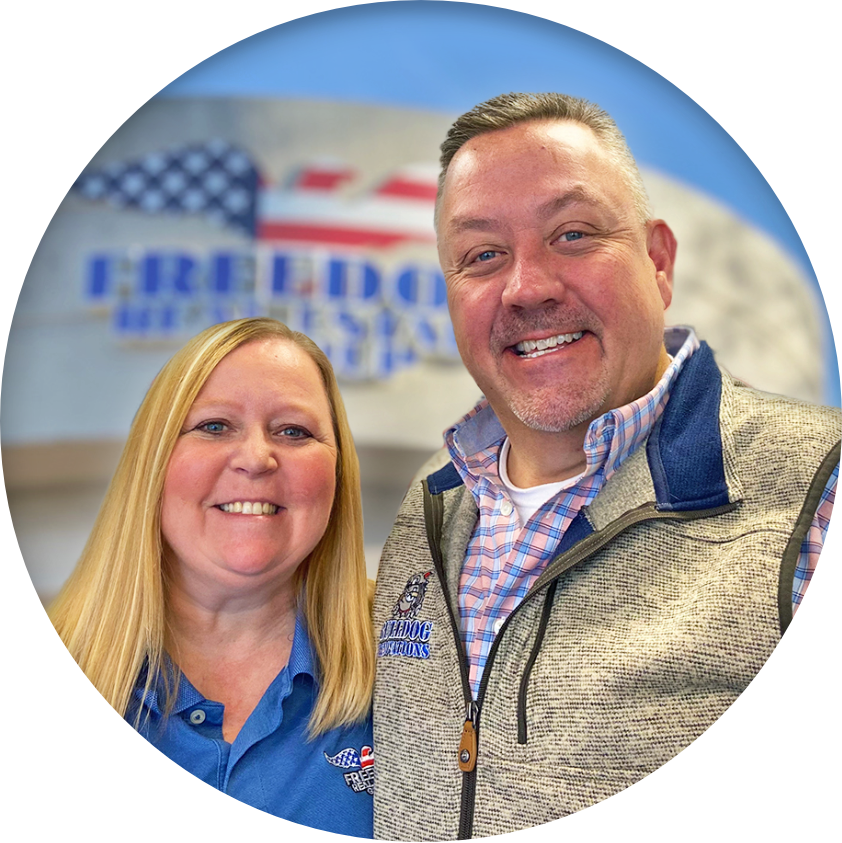 Schedule Your Call Today!
Below are the calendars of our investment specialists Ben and Cj or Caitlyn and Lauren. Choose the best time for you.
Ben & CJ
Speciality: Funds
Lauren & Caitlyn
Speciality: Turnkeys
Want to be friends in real life?
Our investors come from all around the USA and all around the world, so whether you want to drop by for a visit or start a long-distance relationship, here's our contact info: