Freedom Family of Companies
In order to provide investors with truly turnkey investments, every component of the process has been brought in-house. We keep growing to fit it all.
The industry refers to our kind of business as "vertically integrated". It means that whenever we needed to hire an outside company to do anything, we reflected on it, and thought, "Let's start our own company to do that." Thus, the Freedom Family of Companies was born.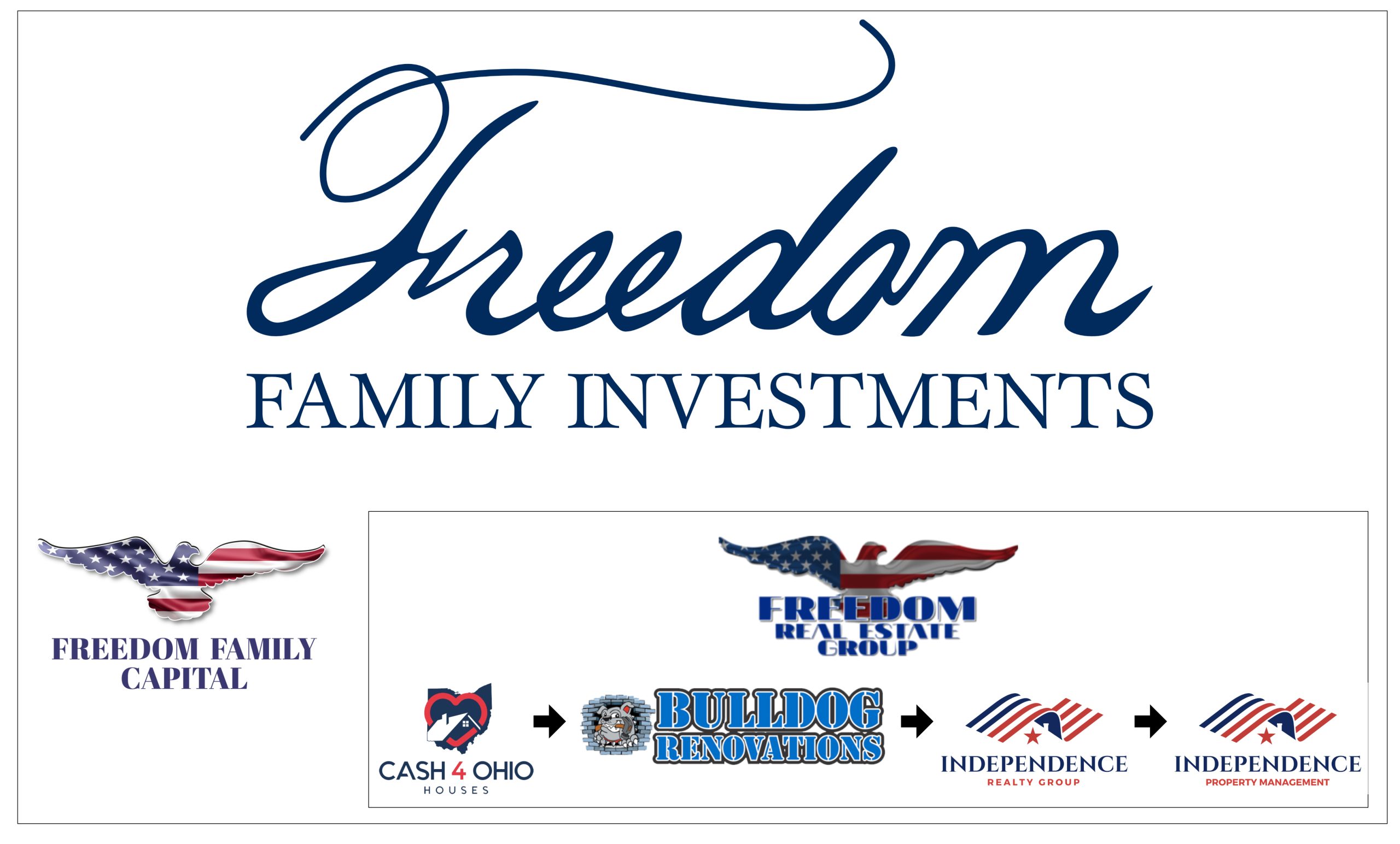 We have a growing number of companies, collectively known as "Freedom Family Investments", formerly known as "The Freedom Real Estate Group Family of Companies".
In the order listed above, the companies:
• Raise money
• Acquire properties
• Undertake renovations
• Perform realty services
• Oversee rental property operations
• Market and sell turnkey rental properties
It would be reasonable to wonder, "Why is it called vertically integrated, if four organizations are aligned horizontally?" Indeed, the chart above is so.
The reason it's called "vertical integration" is that the family of companies, which appear horizontally in the chart, share the same ownership, at the top of the hierarchy.
Vertical integration is a vital aspect to a high-performance investment.
By owning and controlling all the components to our business model, Freedom Family Investments refuses to sacrifice any influence over the quality of the end result. Without vertical integration, a turnkey provider would be subject to too many variables to provide, with a high degree of reliability, a product and service commensurate with our investors' high standards.
If you're getting your learning on, check our our Knowledge Base, for more like this.
Freedom Family Capital, LLC does the funds, this company raises money (capital) for the acquisition of properties.
Properties are then passed through the rest of our system, consisting of the other 5 companies listed above.
Freedom Real Estate Group, LLC is the entity that sells the turnkey properties, once fully renovated and under management.
Freedom Family Capital is special because all the other companies serve the process of turnkey rental properties, each handling a different aspect, as listed above. Freedom Family Capital is unique because it's the LLC that raises money and pays out dividends and interest to investors.
Do you have any questions? Would you like to learn more about building your freedom with us? Reach out…